o_o
Wednesday, November 26, 2008 @ 5:38 AM
mood:

slightly stressed
listening to: Black Cherry - Goldfrapp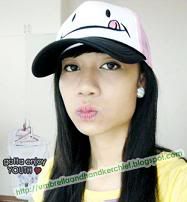 I haven't been blogging lately. A lot of things happened and I even forgot about the tags I'm supposed to answer months ago! I even have a
new layout
in mind but then I got unsatisfied with it.
Life's been busy with all sorts of things. Most of the time, I hardly get any sleep. In one of my classes last week, my eyes practically
surrendered
! It was shameful and embarassing for my part coz I hate the concept of dozing off in class as well as not having enough sleep. My dark circles are more visible than ever. Ugh. It's
dreadful
.
Anyway... (look at the time) I have 830 class today:
Social Psychology
. Thank goodness I have learned to wake up early. (I missed the first class of the semester coz I overslept despite having 3 alarm clocks-- that tends to happen to me.) So yeah.. If ever I have the time, have the space (to edit pics for the entry) or enough interest to blog, I will. This will be all for now.
Pics to put up:
Cosplay Con / Cosmania 2008
Hataw Hanep Hero Con 4
Lola's 81th bday party
This is the first cap I bought.. ever! =) I love it. (kinda big though)


Labels: health and beauty, random, school
I want to stop wondering "what-ifs".
I need to know "what is".